Home
›
...
›
Life
Camel Turkish silver/gold/royal cigarettes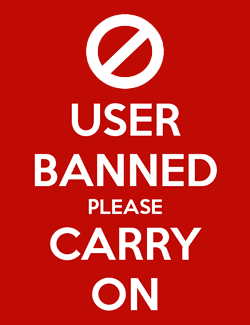 Niggertologist
Banned
edited November 2010
in Life
This is the first of hopefully many cigarette reviews by me. This review is on my favorite cigarettes in the world, the camel turkish blend brands. These are really cool looking cigarettes. They stray away from the average single color filter and have a tan diamond patern filter which looks really fucking cool. Camel comes up with the best designs for the packs and cigarettes i've ever seen.
If you guys want me to review any cigarettes or try any cigarettes before you waste your money on cigs that you don't like, just ask because i'm willing to be a test dummy
:p
Now on to the review:
Silvers
Camel Turkish Silver cigarettes are basically the lights of the turkish blend cigarettes. They were the first Turkish blend cigarettes i smoked. I got one from a friend a year or 2 ago because i spotted him one earlier in the day.
On my way home from school that day, i smoked the silver with a friend who was giving me a ride home and was immediately amazed. I had never smoked such a smooth and mellow cigarette. I took huge drags and i never coughed or felt any pain in my throat the whole time.
I had smoked Marlboro Lights before but these were much different. These had flavor and they didn't taste like they were chemically enhanced in any way. The cigarette really accented the flavor of the tobacco and it kind of tasted like vanilla or something really smooth and tasty like that.
It burned very evenly and decently slow. I really liked that the smoke went into your throat like a cotton candy cloud. It was very smooth and easy going.
The only thing that i didn't like was that it wasn't strong enough. I needed a cigarette that packed more of a punch. I bought a few packs before finding out about Camel Turkish Gold's.
Golds
Camel Turkish Golds are my go-to cigarettes. They are the best tasting cigarette i've ever inhaled into my lungs. The taste of the camel turkish golds make me want to never quit smoking.
The taste of the golds are also very smooth and mellow just like the silvers. For some reason i get the taste of pastries when i smoke them which is not a bad thing at all. Sometimes i get a hint of biscotti when i take a puff and it makes me love them even more :hai:
The burn on these is the same as the silvers. They are just a bit harsher than the silvers but still not strong enough to burn the throat. If you smoke cigarettes then you probably know what a harsh cigarette feels like to your throat so if you can imagine the rush of those cigarettes without the harshness, that is what golds are like.
Another thing that i noticed is that golds smell really fucking good. They have a really pleasant aroma. It's a tobacco smell but sweeter and lighter than the normal tobacco smell.
I've bought probably close to 50 packs of Turkish Golds and only until recently have i found out about Turkish Royals. I was weary to try them because I didn't want to buy them and find out that they are too harsh but i gave in and bought a pack a few weeks ago.
Royals
So i bought my first pack of Royals a few weeks ago and another pack yesterday for the sake of writing this review. One thing i noticed about these cigarettes is that they are actually pretty hard to find. I looked all over trying to find them because i didn't want to order them online and i eventually found a pack at Walgreens.
I was pretty pumped to smoke one of these bitches because i enjoyed both silvers and golds before it. I packed the pack of cigarettes for about 30 seconds to be sure that i didn't pack it too tight or too light. I opened the pack and was greeted by the smell of the turkish tobacco and a sweet cake like smell.
I lit one of these guys up and noticed that it was only a tiny bit harsher than the golds but it had a different taste than the silvers and golds. It had the turkish tobacco taste but it wasn't as mellow as the others were. The taste was ok but not as good as the golds.
The burn was a little bit faster than the other cigarettes for some reason but it still went down just as smooth as the other cigarettes. Even though it was harsher than the others, it was still not enough to hurt or burn the throat which made these very enjoyable.
The taste of these cigarettes are very comparable to Camel No.9's which is not necessarily a bad thing but it did kind of make me miss the tast of the Turkish Golds. I was kind of hoping that the Royals were just a stronger version of the golds.
Conclusion
These 3 cigarettes are ordered like this in my book:
#1 Golds
#2 Royals
#3 Silvers
I would definitely suggest these cigarettes to any kind of smoker, beginners or experienced. They definitely go out of the normal realm of cigs and take it to a new level of smoothness and tastiness. I will always smoke Turkish blend cigarettes and if you enjoy good tasting smokes then you should give them a try too.
[Posted on CMS by Mayberry
http://www.totse.info/cms/camel_turkish_silver_gold_royal_cigarettes
]