So I just got back from the fights. Here's the medal they gave me.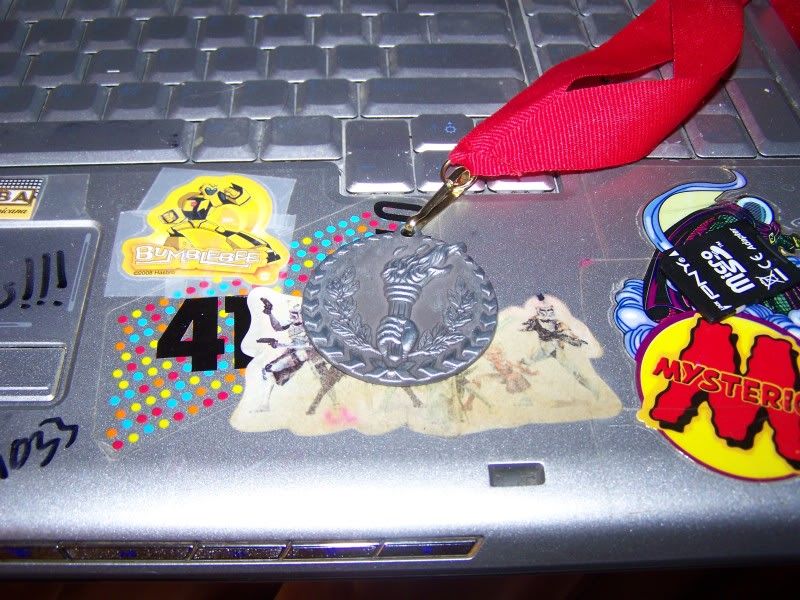 Here's the fight program, and picture of me.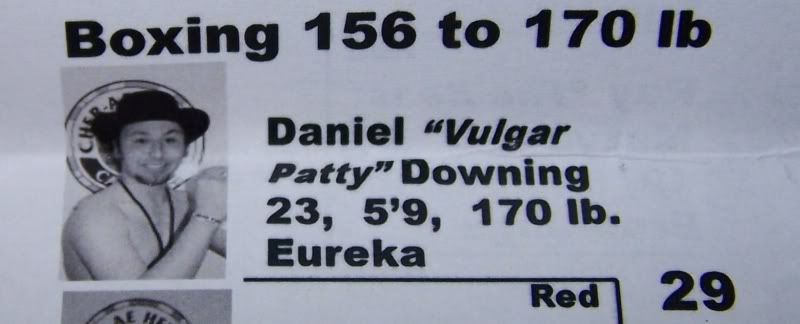 I wore orange woman's tennis shorts with white piping, solid orange knee-high baseball socks, and some grass green ankle high P.F. Flyers. :cool:
I took second place in the event--going head to head with the champion of several years. In his fight history, he has only lost once, so I don't feel too bad losing to that monster.