I'll get things started here: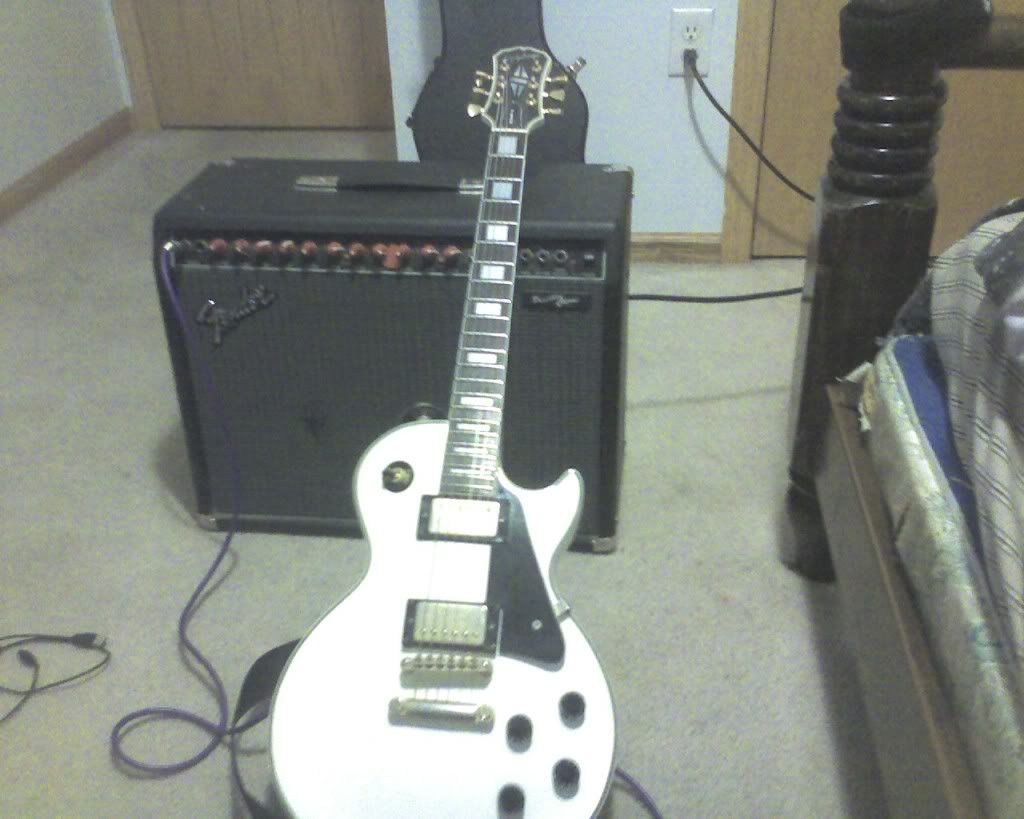 It's a '98 Epiphone Les Paul. Very nice guitar. There's a few things wrong with it though. The volume knob isn't working properly. So I need to bring it into a music store and get that worked out. Also tends to go out of tune often. Only on the G String though. Other then that it sounds absolutely fantastic.
The amp is a Fender Princeton Chorus. Again, it sounds great with the guitar. I'm not sure what year it is because it was given to me as a hand me down I guess. Who would've thought that an Epiphone and a Fender would sound so great together?
Anyway, post your gear, talk about it a little bit, and give your opinion on everyone else's gear.