So today I decided to make a compost bin.I made out of a plastic 55 gallon drum that I got from work.
The drum originally contained a biodegradable solvent that we use to clean the floor with.
This thing isn't finished yet but here are some pics anyway.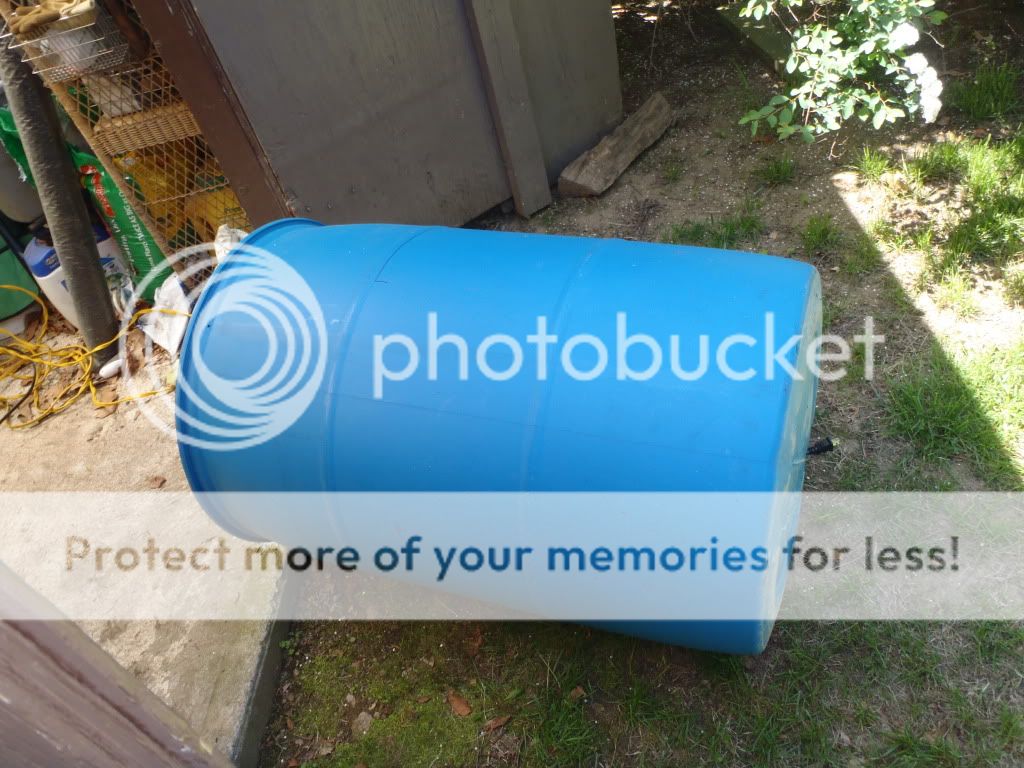 Cut the hole.
installed hardware.
spray paint green.
Next I have to make a stand for it,I think I'm going to make it out of pvc pipe.
any suggestions on stand design?
I also made 2 planters out of another drum I got.
I'm growing ONIONS in these suckers LOL.