Home
›
Spurious Generalities
For People who thought Obama was a Saint and Trump is Hitler...
Dfg
Admin
I'm tired of being silent and afraid to speak up. I knew this would be a place where I would be accepted for seeing reality as it actually is. When I see people saying that Trump's actions are unprecedented and that his predecessor was an upstanding president with no significant scandals, or scandals not nearly as significant as those of Trump's thus far, I have to wonder what rock they've been living under.
Now, don't get me wrong here. Anyone can compile a list of things about a president that make them out to be a super villain if they set their mind to it, and they're not wrong for doing so. They should be held accountable, all of them. But this idea that Trump is dangerous and that our previous president was a saint is a complete fabrication. A bold faced lie. So I decided to make a little list of just a few of the things they put their fingers in their ears for and rocked back and forth hoping they would go away, then later acted like Trump doing arguably similar things was the end of the world. I used sources of all kinds of varieties on purpose. I took some from memory and google, some from lists that helped jog my memory.
It's time to stop rewriting history in the ways that we want to remember it, and start facing actual truths. If we can't all realize that problems exist on both sides of the political fence, we'll never do anything but play political football. We need people to see the world as it is, not as they want it to be. That's the only way we can come together and be unified. I understand the hate that I will be bringing on myself, but I can't be silent anymore.
I bring to you my list, and I hope that it serves you well in helping people to see reality by first recognizing that the last 8 years were not as clean as they believe:
Obama...
Authorized assassination of US citizen without trial -
https://en.wikipedia.org/wiki/Anwar_al-Awlaki
Publicly jumped to conclusions about a police officer doing his job -
http://www.slate.com/articles/news_and_politics/the_next_20/2016/09/the_henry_louis_gates_beer_summit_and_racial_division_in_america.html
Lied to the American people repeatedly about the impact of ACA -
http://www.politifact.com/obama-like-health-care-keep/
Protected Eric Holder from being held accountable for his actions that armed drug cartels and took lives -
http://thehill.com/homenews/house/233745-obama-asserts-executive-privilege-in-effort-to-thwart-contempt-vote
Publicly spoke out about an ongoing case before all facts were available, putting the life of an American citizen in danger -
https://www.washingtonpost.com/politics/obama-if-i-had-a-son-hed-look-like-trayvon/2012/03/23/gIQApKPpVS_story.html?utm_term=.2d9fdece641a
&
http://www.washingtontimes.com/news/2013/jun/28/twitter-explodes-george-zimmerman-death-threats/
Deported more illegal immigrants than previous presidents -
http://www.snopes.com/obama-deported-more-people/
Carried out military action in Libya without congressional approval, arming rebels to murder a leader that was finally nearly an ally -
https://web.archive.org/web/20110623233927/http://thehill.com/homenews/house/166577-kucinich-jones-sue-white-house-over-libya-war
Publicly spoke out against gay marriage -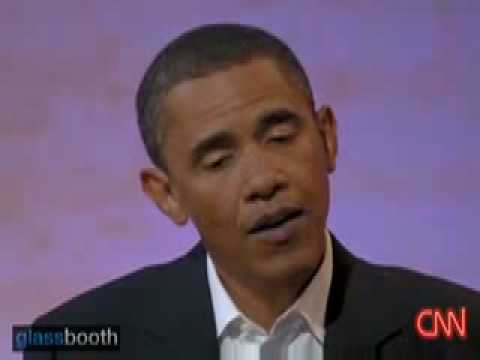 Gave a no-bid contract to Halliburton subsidiary -
https://web.archive.org/web/20110125024901/http://www.washingtontimes.com/news/2010/may/13/obamas-mounting-hypocrisy/
Filled cabinet positions with lobbyists -
http://www.businessinsider.com/meet-the-lobbyists-inside-the-obamas-administration
Killed 16-year old US citizen with drone strike -
http://rare.us/rare-politics/issues/our-right-to-know/obama-killed-this-16-year-old-american-without-trial-and-congress-doesnt-give-a-damn/
Steps into a new role of gerrymandering -
http://www.politico.com/story/2016/10/obama-holder-redistricting-gerrymandering-229868
Signs indefinite detention bill -
https://www.aclu.org/news/president-obama-signs-indefinite-detention-bill-law?redirect=national-security/president-obama-signs-indefinite-detention-bill-law
Administration ordered private company to fire 1,000 employees -
http://www.nytimes.com/2011/04/21/business/21boeing.html?_r=2
Supported release of convicted mass murderer -
http://www.theaustralian.com.au/news/world/white-house-backed-release-of-lockerbie-bomber-abdel-baset-al-megrahi/news-story/bb43e21de80e5c458eacdf28409e6c0b
Gave tax dollars to campaign contributors and lobbyists -
http://dailycaller.com/2011/09/01/bankrupt-solar-company-with-fed-backing-has-cozy-ties-to-obama-admin/
Dismissed charges of voter intimidation despite video evidence -
http://politicalticker.blogs.cnn.com/2009/05/28/justice-department-drops-charges-in-voter-intimidation-case/
Nominated a communist who said 9/11 was an inside job -
http://www.foxnews.com/opinion/2009/09/06/phil-kerpen-van-jones-resign.html
Made secret plans with Russia for his second term -
http://abcnews.go.com/blogs/politics/2012/03/president-obama-asks-medvedev-for-space-on-missile-defense-after-my-election-i-have-more-flexibility/
Gave ACA exemptions to organizations that supported it's passage -
http://www.washingtontimes.com/news/2011/may/20/obamacare-waiver-corruption-must-stop/
Allowed campaign contributors to bring lobbyists into the white house -
http://www.nytimes.com/2012/04/15/us/politics/white-house-doors-open-for-big-donors.html
Lied about having large campaign donors -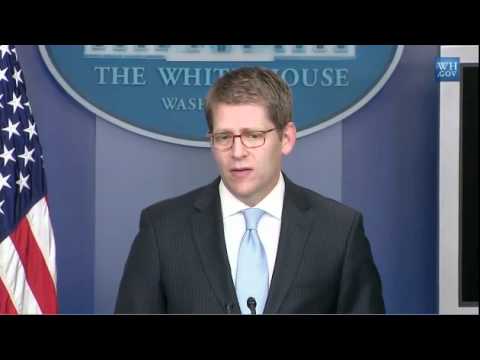 &
https://www.opensecrets.org/pres12/contrib.php?cycle=2012&id=n00009638
Illegally made recess appointments while congress not in recess -
https://newrepublic.com/article/99229/cordrays-recess-appointment-sure-doesnt-look-constitutional-me
Said ACA mandate was not a tax then later told supreme court that it was -
http://www.nytimes.com/2012/03/27/health/policy/arguing-that-health-mandate-is-not-a-tax-except-when-it-is.html
Initiated travel ban nearly identical to Trump's -
https://obamawhitehouse.archives.gov/the-press-office/2011/07/25/presidential-proclamation-suspension-entry-aliens-subject-united-nations
Lied about spending cuts -
http://www.nbcnews.com/id/50314590/ns/meet_the_press-transcripts/t/december-president-barack-obama-tom-brokaw-jon-meacham-doris-kearns-goodwin-david-brooks-chuck-todd/
&
http://www.cnsnews.com/news/article/obama-i-cut-spending-over-trillion-dollars-2011
Gave military jets to Sharia dictatorship -
https://aclj.org/middle-east-turmoil/jay-sekulow-no-us-warplanes-to-muslim-brotherhood
Violated campaign finance laws -
https://web.archive.org/web/20130105051446/http://www.huffingtonpost.com/2013/01/04/obama-2008-campaign-fined_n_2412720.html
Worse FOIA record than Bush -
http://www.poynter.org/2012/obama-administrations-foia-record-worse-than-bushs/156227/
Paid women less than men -
http://dailycaller.com/2012/10/16/obama-touts-fair-pay-for-women-despite-records-showing-women-paid-less-in-his-own-white-house/
Made fun of disabled people -
Accepted illegal campaign contributions from foreign entities -
http://nypost.com/2012/10/21/obama-campaign-accepted-foreign-web-donation-and-may-be-hiding-more/
Asked YouTube for censorship -
http://www.politico.com/blogs/under-the-radar/2012/09/activists-troubled-by-white-house-call-to-youtube-135618
Disclaimer:
I am writer and I love writing fucked up things, I am not responsible if those fucked up things are accurate or get used for illegal purposes. Please, do not bother me."
IRC:
https://rizon.net/chat
#totse