This idea was shamelessly taken from Jamie "pukka tukka" Oliver.
As a kid when we went fishing we would allways catch a few kawai (sea trout) on our way back in for the smoker. Smoking just adds that great flavor you can't find any place else.
Since I now live no where near the coast and have no ready access to large amounts of fish for cheap (or any other smoke able meats) I didn't want to spend around £50 for a store brought one, so I stole this idea from a TV show and thought that somebody else might like to know.
First up you need a tin of some sorts with a lid. I used a quality street tin that I had in the cupbord, the fact it was a good fit on the cooker was a bonus.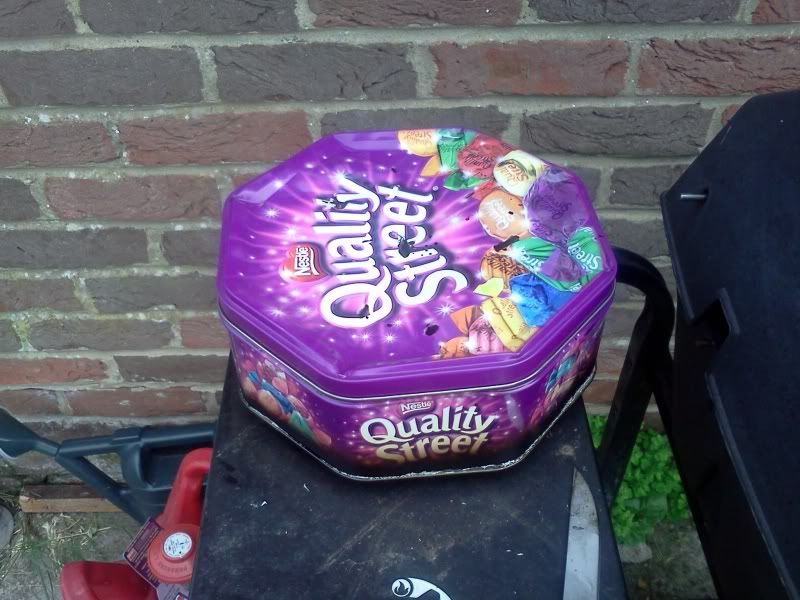 I stabbed a few holes in the lid to allow the air to circluate, then wacked in on the burner to take off any paint to prevent the food being tainted.
Once that was done I lined the bottom with wood chips (applewood, from the BBQ section of the super market for this time, but I read that mostly all wood chips are good apart from pine.) On top of that I placed a couple of layers of tin foil to stop my fish getting wood on it.
Once the fish was trimmed and in, I chucked the lid on and put it on the BBQ for about 15 minutes. Checking it every so often.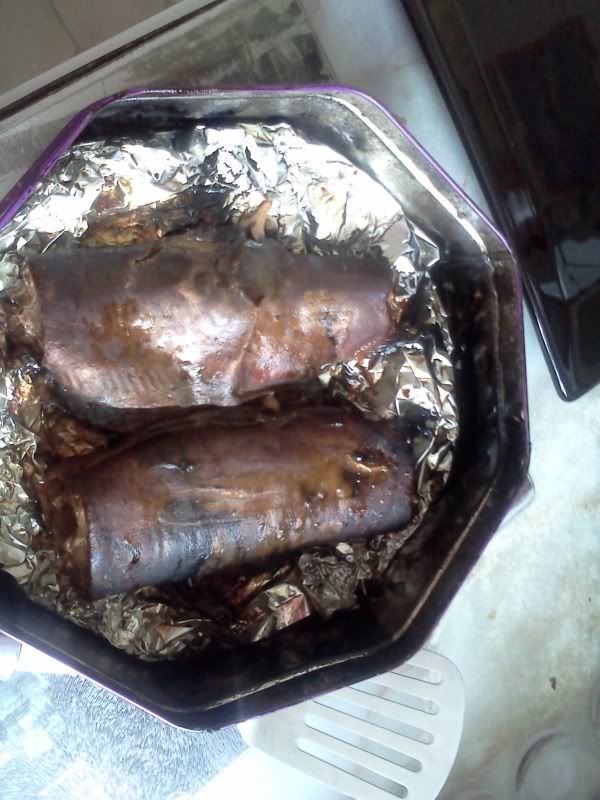 After checking it was done I took the fish out and served it up.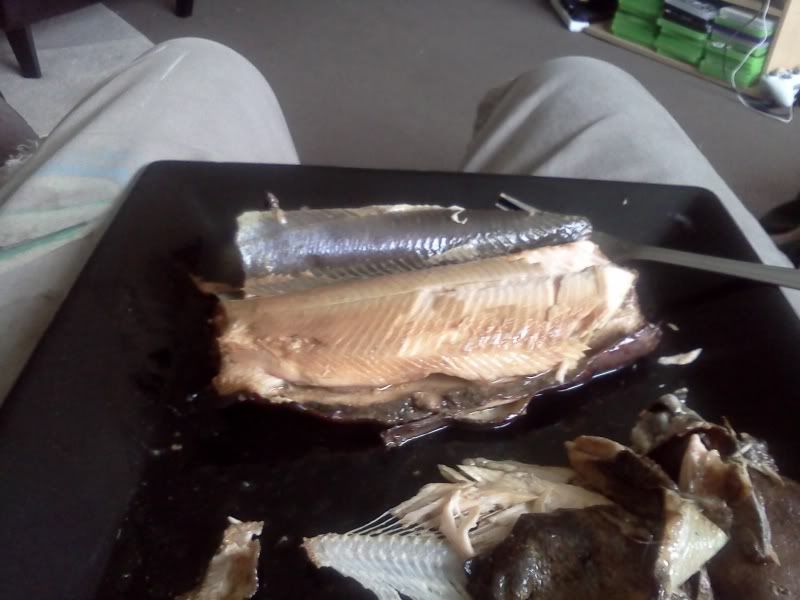 The tin foil was to fishy to reuse, but the chips are good for another use.
The end.
I didn't plan to make a quide on this, but it worked well so I decided to share it, I will take some more photos to fill in the steps sometime soon.